The BeagleBoard.org Foundation is a Michigan,USA-based 501(c)(3) non-profit corporation existing to provide education in and collaboration around the design and use of open-source software and hardware in embedded computing. BeagleBoard.org provides a forum for the owners and developers of open-source software and hardware to exchange ideas, knowledge and experience. The BeagleBoard.org community collaborates on the development of open source physical computing solutions including robotics, personal manufacturing tools like 3D printers and laser cutters, and other types of industrial and...
More info

Arm is at the heart of the world's most advanced digital products. Our technology enables the creation of new markets and transformation of industries and society. We design scalable, energy efficient-processors and related technologies to deliver the intelligence in applications ranging from sensors to servers, including smartphones, tablets, enterprise infrastructure and the Internet of Things.
More info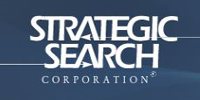 Connecting Job Seekers and Hiring Companies for Over 25 Years
More info
We're changing the world, one chip at a time. Our analog and embedded processing products power electronics across every industry and help to make the world smarter, safer, greener, healthier and more fun.
More info
KINGSTAR from IntervalZero outperforms traditional hardware and competing software solutions with better performance at lower cost.
More info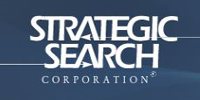 Strategic Search Corporation
●
May 27, 2019
Digital Signal Processing (DSP) technology is the cornerstone of most cutting edge technology today. For example, digital signal processing drives much of machine learning in artificial intelligence (AI). It also steers eyesight and movement in robotics. Furthermore, it is embedded in many other cutting edge technologies including virtual reality (VR), augmented reality (AR) and 
---