Back from Embedded World 2023
It was great to be back in Nuremberg for Embedded World after three long years. The trade show is probably the most significant event in the embedded systems industry, and it was a relief to see that it has survived the pandemic with more than 900 vendors exhibiting.
I recorded this video on the very first day when the doors opened. What you see in the video is probably 10% or less of the full show floor. I am always impressed by the size of it all, and by the amount of work it must take to put together the show floor in only a few days. Kudos to the Embedded World organization.
One of my favorite memories of the show was the evening spent with some of our EOC speakers. Virtual events have many advantages, but nothing beats in-person events when it comes to networking.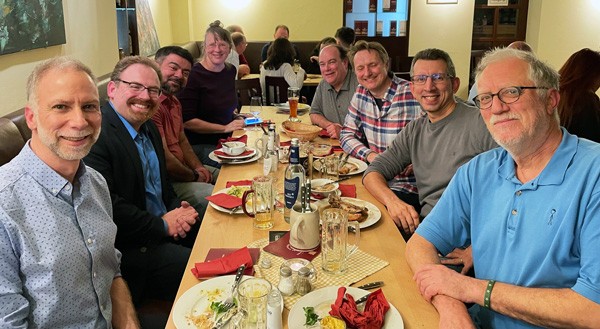 from left to right: Myself, Jacob Beningo, Mohammed Billoo, Kate Stewart, Marc Goodner, Andreas Jarosch, Sergio Prado, and Colin Walls
We had a good time discussing all kinds of topics, from German beer to the "joys" of air travel. I shared the story of how Air Canada wanted to charge me an extra $4,000 simply for canceling the first leg of my return trip (Nuremberg to Frankfurt). I had hoped to start my return flight directly from Frankfurt instead of Nuremberg since I was going to meet my son in Frankfurt over the weekend. Needless to say, I declined the fee and returned to Nuremberg to fly according to the initial plan. It turns out that most people at the table had a similar crazy air travel story to tell.
Were you at Embedded World 2023? Please feel free to share your thoughts about the show in the comments below. Did you discover any exciting new products or technologies? Meet any interesting people? Let us know!
Aside from the show, I also took the opportunity to visit my son, who is currently studying in Brussels as an Erasmus. It made sense to use this business trip to meet him in Europe and spend some time with him over the weekend. We took a train to Heidelberg, where we enjoyed the beautiful scenery, explored the town, and tried some of the local food.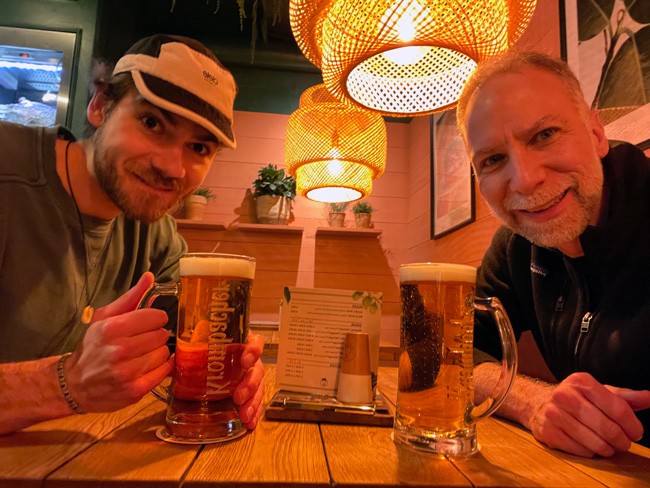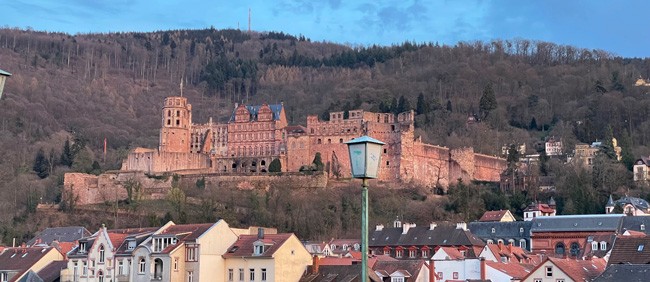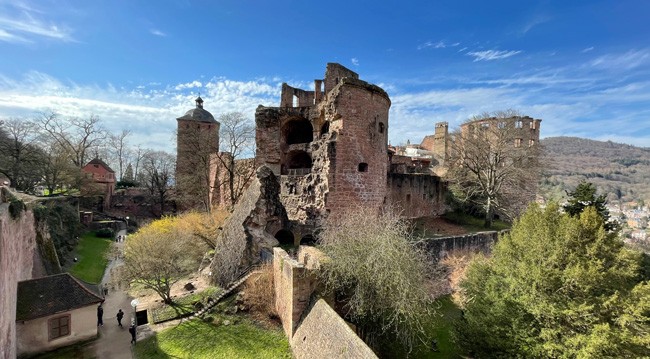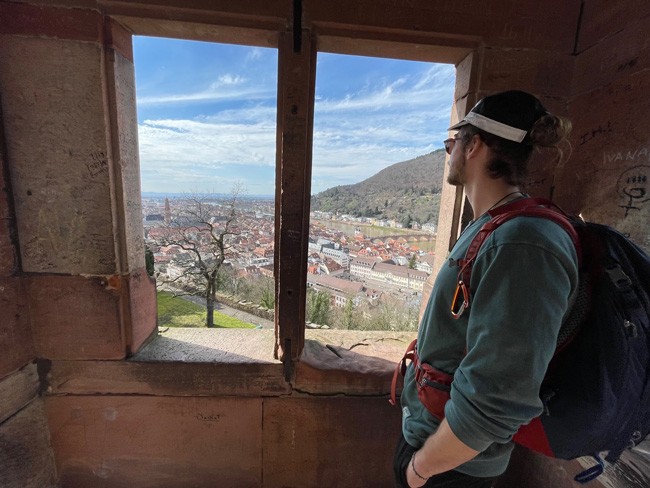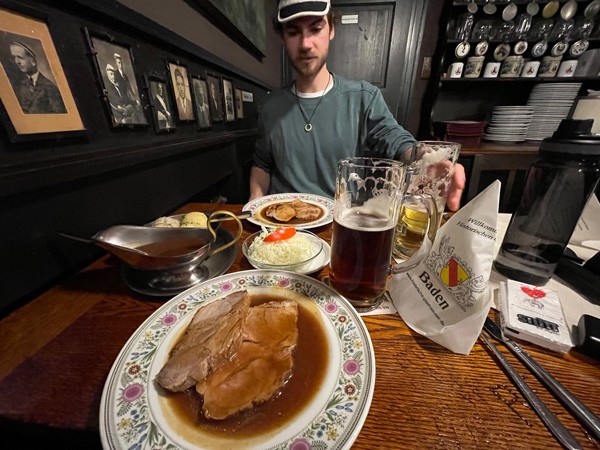 We also stumbled on a new type of bathroom sink that we had never seen before and that caught our attention. Luckily, we didn't need to use it. If you are from Germany, can you please let us know in the comments if those are common in your country? We're curious.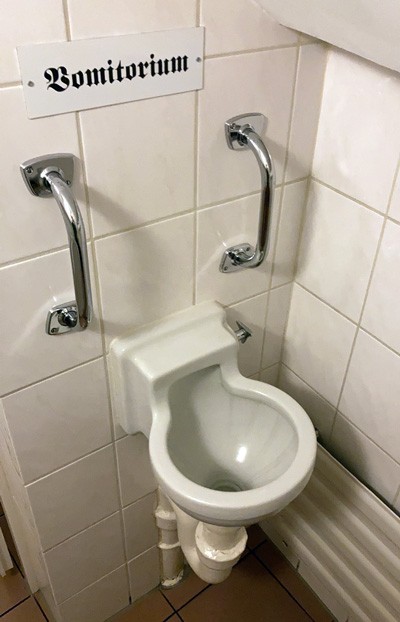 Overall, it was a fantastic trip, and I'm grateful for the opportunity to attend the show, spend time with my son, and connect with industry peers. Here's to more successful events in the future!
Now that Embedded World is behind us, it's full steam ahead with putting the final touch to the upcoming Embedded Online Conference 2023. This year's edition is on track to be the most successful EOC yet, in terms of content and attendance, and we couldn't be more excited.
If you are not registered yet, you have until the end of March to take advantage of the Early-Bird pricing.
Thanks for reading!
---
[ - ]
Comment by
●
April 14, 2023

Hello Stephane,
the strange sink is marked in old german typography (called Fraktur) as "Vomitorium" ... do I need to say more?
So, if you have drunken to much ... even the handles are there.
No, this is not common in Germany, maybe only in Bavaria.
Eric
To post reply to a comment, click on the 'reply' button attached to each comment. To post a new comment (not a reply to a comment) check out the 'Write a Comment' tab at the top of the comments.
Please login (on the right) if you already have an account on this platform.
Otherwise, please use this form to register (free) an join one of the largest online community for Electrical/Embedded/DSP/FPGA/ML engineers: